Upcoming Engagements

AppearancesJerry Herman:The Broadway Legacy ConcertsJanuary 19, 20, 21, 2017
7:30 PMSegerstrom Center for the Arts

600 Town Center Drive, Costa Mesa, CA 9262

l

Ticket Services (714) 556-2787Legends of Broadway with Ron Raines and Donald PippinSunday, January 29, 2017 at 4:00 p.m.

Edwards Recital Hall at Coastal Carolina University

Conway, South Carolina

For tickets, call the CCU Box Office at 843-349-ARTS or visit www.coastal.edu/culturalarts. February 10 & 11, 2017
7:30 PM

Utah Symphony

123 West South Temple | Salt Lake City, UT 84101

801-533-6683

​

Click here for more information

Friday, February 17, 2017

Longview Symphony

​6:30 Opening Notes, 7:30 Concert

Longview, Texas

Click here for more info.

---

Debbie you were a dear friend of many years who will be greatly missed. RIP Debbie. Loved you. Loved being your J. J. Brown.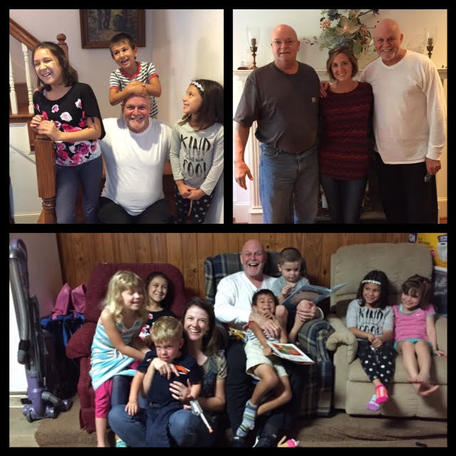 Ron with his great neices and nephews in Nacogdoches, Texas.
Copyright 2007-2016 Ron Raines Online.com