Order Ron's CD's directly from his fan club. Each CD has been autographed.

*** Get free shipping when you purchase both So In Love with Broadway and Broadway Passion. Be sure to choose that option below!

Overseas order please email us prior to placing an order!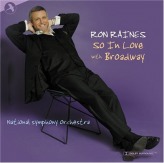 SO IN LOVE WITH BROADWAY

Featuring:
So In Love (Kiss Me Kate)
If I can't Love Her (Beauty and the Beast)
Begin the Beguine (Jubilee)
Stars (Les Miserables)
Gigi (Gigi)
Some Enchanted Evening (South Pacific)
They Call the Wind Maria (Paint Your Wagon)
I Don't Remember You (The Happy Time)
My Cup Runneth Over (I Do! I Do!)
Bless Your Beautiful Hide (Seven Brides for Seven Brothers)
There But for You Go I (Brigadoon)
All I care About (Chicago)
My Time of Day/I've Never Been in Love Before (Guys and Dolls)
Anthem (Chess)

$20 plus shipping
Order below using PayPal

---
---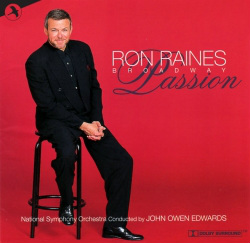 BROADWAY PASSION

Featuring
It's a Grand Night for Singing (State Fair)
I Won't Send Roses (Mack and Mabel)
If Ever I would Leave You (Camelot)
Hey There (The Pajama Game)
Oh What a Beautiful Morning (Oklahoma!)
The Impossible Dream (Man of LaMancha)
I'll Never Say No to You (The Unsinkable Molly Brown)
Lonely Town (On the Town)
My Defences are Down (Annie Get Your Gun)
September Song (Knickerbocker Holiday)
This Nearly Was Mine (South Pacific)
On the Street Where You Live (My Fair Lady)
Make Someone Happy (Do Re Mi)
Dulcinea (Man of LaMancha)
Soliloquy (Carousel)

$20 plus shipping
Order below using PayPal

---
---
Man of LaMancha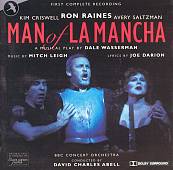 This is the complete cast recording of Man of LaMancha starring Ron Raines as Don Quixote. It is a double CD and is autographed.
$30 (Includes Shipping)
Order below with Pay Pal
---
---

Purchase So In Love With Broadway and Broadway Passion together and receive free shipping. $40.00 (Shipped USPS Priority Mail) Both are autographed. Click the Paypal Cart Button Below.

---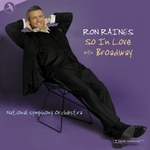 ---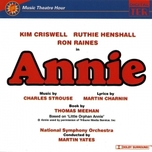 Annie (Highlights) Music Theatre Hour
Autographed by Ron Raines $15.00 plus shipping.

---
If you wish to order by mail send titles with check or money order to Tracey L. Smeltzer c/o Official Ron Raines Fan Club, PO Box 17, New Derry, PA 15671-0017
Email:
tlsmeltzer@ronrainesonline.com